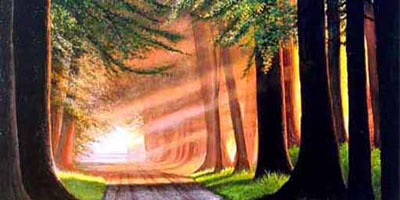 Trackback url: http://www.haloscan.com/tb/andragorn/115659955552291709/
►
[
War on Terror]
►
Our Covert Enemies
►
Michael Barone, Townhall

►
Hezbollah Didn't Win
►

Amir Taheri
, Wall Street Journal
►
The Iraq Solution
►
Bill O'Reilly
, Townhall
►

Mr. Bush's Communication Problem


►

Victor Davis Hanson, National Review


►

Why the world hates America


►

Michael Medved, Townhall

►
[Right]

►
A Down-Under Lesson for the GOP?


►

E.J. Dionne, Real Clear Politics
►
Romney on a Roll
►
Hugh Hewitt, World Magazine


►

Canada's Conservatives


►

Adam Daifallah, New York Sun
►
[Left]
►
Snootycrats. Anti-Wal-Mart populism
►
Rich Lowry, National Review

►
The Lieberman Conundrum
►

Terence Samuel, The American Prospect

►

Liberal Losses


►

James J. Cramer, New York Magazine
►
The Cult of Soros
►
David Horowitz - Richard Poe, Frontpage Magazine


►

Wal-Mart Drives Democrats Batty




►

Jonah Goldberg, National Review
►
[Media]
►

Giving the People Their Voice Back




►

John Samples, National Review


►

The Miracle of Cuban Healthcare?


►

Marian L. Tupy, Tech Central Station


►

The Tip of the Iceberg


►

Tom Hoopes, National Review
This post is an open trackback. Make a link here, then trackback this URL (please use the italian version of this post) and - sooner or later - a link to your post will be added at the end of this one. If you can't make a trackback, use Simpletrack di Adam Kalsey or Wizbang Standalone Trackback Pinger. If you have no idea of what a trackback is, mail url, title and name of blog to this address, writing in the subject: "Weekend (Open) Must-Read List". Other infos here. Have a nice weekend :)
Trackbacks:
Basil's Blog - Blogrolling 2006-08-26
Mariniello - Mariniello On Air / Di ritorno da Roma
Perla Scandinava - Questa volta ha vinto Bush
Planck's Constant - Hu's on First
Woman Honor Thyself - U.S. Army, Yea.
Tor's Rants - Barbara Merrill's Ethics Violations
Blue Star Chronicles - Camp Pendleton 8 Hearings to Begin
Cantor - Libano: il conflitto vittima di incoerenze strategiche
123beta - Open Trackback Weekend #16
Planck's Constant - Sometimes a cigar is just a cigar and Liberals...
The Uncooperative Blogger - Uncooperative Radio Podcast...
Assorted Babble by Suzie - Miami's Liberty City 7 Terrorist Tapes
Blue Star Chronicles - Whats Everybody Talking About
Hyscience - TV News Critic: We're Silent On Steve Centanni's...
Cantor - Troviamoli e liberiamoli con un blogburst

Trackback URL for this entry:
http://www.haloscan.com/tb/andragorn/115659955552291709/

More Open Trackbacks:
Stop the ACLU, Blue Star Chronicles, Woman Honor Thyself, Wizbang, 123beta, Third World County, Stuck on Stupid, bRight & Early, Bullwinkle Blog, TMH's Bacon Bits, Church and State, Basil's Blog, Cao's Blog, Dan Mancini, The Florida Masochist, Gospel Fiction, Pirate's Cove, NIF, Right Wing Nation, Imagine Kitty, Leaning Straight Up, Jo's Cafe, The Conservative Cat, Is It Just Me?. (More at the Open Trackback Alliance, Open Trackback Provider Blogroll, Linkfest Heaven).