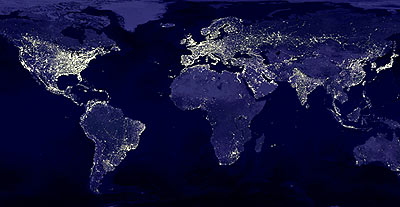 Trackback url: http://www.haloscan.com/tb/andragorn/115844859064472554/
►

[War on Terror]




►

Stumped by Morality?


►

William F. Buckley, Real Clear Politics


►

You Can Handle the Truth About Gizmo


►

James Taranto, Wall Street Journal


►

Red Hot Torture


►

Billy O'Reilly, Townhall

►
►

[Right]
►
Campaigner in Chief


►

Fred Barnes, Weekly Standard
►
Is There a New Republican Momentum?
►
Jed Babbin, Real Clear Politics


►

Let the Dems bury themselves


►

Kathryn Jean Lopez, Townhall
►
The American 11
►
Newt Gingrich, National Review


►

Defying Pundits


►

Patrick O'Connor, The Hill

►
[Left]
►
Inside Report: Democrats Against Chafee
►
Robert Novak, Real Clear Politics

►
To Beat a Man, You Need a Plan
►

Peggy Noonan, Wall Street Journal

►

A Mighty Democrat Has Struck Out


►

Jeffrey Lord, The American Spectator
►
[Media]
► The Path to 9/11--A Postmortem


►

Victor Davis Hanson, Real Clear Politics


►
Why Does the Left Hate "The Path to 9/11"?


►

Hugh Hewitt, Townhall


►

Reading a novelist, &c


►

Jay Nordlinger, National Review
This post is an open trackback. Make a link
here
(the Italian version of this post), then a
trackback to this URL
and, sooner or later, a link to your post will be added at the end of this one. Other infos
here
. Have a nice weekend! :)
Trackbacks:

Dumb Ox News - 1001 Islamic Lies... Action Alert...
Dan Mancini - Friday Open Post, and 9/11 Round-Up
Sergio G. Caredda - Grazie! Mille Grazie Oriana!
Pierre Legrand's Pink Flamingo Bar - Saddam and...
Blue Star Chronicles - Carnival of Blue Stars #17
L@R@dice - 11 Settembre 2001-2006
Cantor - Il mio 9/11
The Amboy Times - Remembering John P O' Neill


Trackback URL for this entry:
http://www.haloscan.com/tb/andragorn/115844859064472554/
More Open Trackbacks:
Stop the ACLU, Blue Star Chronicles, Woman Honor Thyself, Basil's Blog, 123beta, Dumb Ox News, Don Surber, Dan Mancini, Stuck On Stupid, TMH's Bacon Bits, Third World County, The Uncooperative Blogger, bRight & Early, Conservative Cat, Outside the Beltway, The Crazy Rants of Samantha Burns, Adam's Blog, The Bullwinkle Blog, Right Thoughts, Selective Amnesia, 'Is It Just Me?, Clash of Civilizations, Church and State, Jo's Cafe, Urban Paradise, MacBros' Place, Publius Rendezvous. (More at Open Trackback Alliance, Open Trackback Provider Blogroll, Linkfest Heaven).